Welcome to
ChampionFirearmTraining.com
and
ChampionCPL.com
Contact Information Page
~Classes Forming Now~
Call Shawn at 517 945-2381

God Bless the U.S.A.
God Bless Those Who Fought and Died for Our Freedom
~Please Pray for Our President and Our Republic~
Champion CPL Reviews
E-Mail Reviews to Shawn Here ~ Shawn@ChampionCPL.com

---
Shawn is very knowledgeable had fun and learned a lot in cpl class 100% enjoyed highly recommend ~ Ronald Mossolle
Being a woman I already had reservations about taking a CPL class. The instructor was INCREDIBLE! Not only did he create a very safe, open, and honest atmosphere, he also was patient and made me feel very comfortable. I was able to re-perform handling techniques until I felt that I had it down, to me that was very important. There was an obvious strong passion for the safety and education that goes into teaching these classes. If you're questioning where to go, definitely choose Champion Firearm Training. I promise you will not be disappointed!!~ Shannon Aukerman
I recommend champion firearm training to the novice or most seasoned person looking to acquire cpl. Took this class with my wife on 1/8/2022. Shawn our instructor teaches in a manner easily relatable to. Explained all questions our class had to ask without making anyone feel less than ~ Chris Aukerman
Incredible instructor and very knowledgeable. No matter your skill level, Shawn will help you with understanding everything and will make you feel very comfortable. I would recommend Champion Firearm Training to anybody! ~ David Noble
The information was second to none and the instructors were very nice and helpful. It doesn't matter if you are a veteran shooter or have never shot a gun. I can't say enough good things about Champion firearms!! Thank you ~ Karl Roekle
I highly recommend Shawn and his group at Champion Firearm! The instruction was excellent and he made the whole class feel comfortable regardless of their skill level! ~ Dan Smith
Great class with welcoming and highly informative people. Highly recommend ~ Ashley Roekle
So I finally quit talking about it and traveled 4 1/2 hours to take the CPL class with Shawn and Don. Thank you for being patient and teaching me what I needed to know. I would recommend your class, for sure. ~ Kathy Milligan
Class is very informative and 8 hours seems to go by fast. Shawn does a great job explaining everything and the hands on training is vital. Recommending this place to everyone ~ V.S.
Champion Firearms CPL training course is very impressive! I felt I gained a lot of knowledge! So felt very prepared and very safe when on the gun range. Shawn does an excellent job preparing you!! ~ Ronda Albrecht
Just attended his CPL with my family. Shawn and his team did a great job. It was very organized at the range and we always felt safe. Would very much recommend to others taking his classes. Keep up the good work! ~ Josh Walz
Very good class. Easy to learn. ~ Ryan Shepherd
Great class highly recommended ~ Gavin Putnam
Comfortable environment, great people, knowledgeable ~ Dezarai Shepherd
Shawn does a Great Job, he is knowledgeable, but most importantly he is patient, he takes his time with the class and especially with the folks who need a little help with the shooting part of the class, I Highly Recommend Shawn and Champion CPL ~ Ralph the Retired Gunsmith
"How little do my countrymen know what precious blessings they are in possession of, and which no other people on earth enjoy!" ~ Thomas Jefferson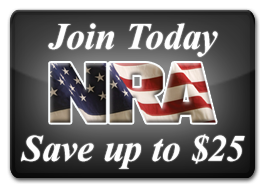 ---